ISSUER SERVICES
We help issuers reach the next level of their development
ISSUER TRADING SERVICES
Our Issuer Trading Services team helps issuers to reach the next level of their development. Generation recognizes the challenges facing issuers in attaining exposure with the investment community in current global market conditions. The focus of our Issuer Trading Services is to help stimulate a receptive trading environment through our involvement as a market participant, i.e., a liquidity provider. Generation trades the shares of its issuer clients on the exchange with the objective of contributing to their liquidity in the market.
WHAT IS A LIQUIDITY PROVIDER?
Liquidity providers, also often referred to as "market makers", are typically active traders in the Canadian public markets, as well as on U.S. exchanges. They employ capital to provide liquidity, minimize market imbalances and create pricing efficiency.

As active market participants, liquidity providers compete and force others to compete for order flow based on certain characteristics of their order such as: price; time of placement; and order size. This competition can help narrow the difference between the price to buy and the price to sell, which increases liquidity and dampens volatility.
GENERATION ADVISORS ADVANTAGE
While there are those that promote a more robotic automated process, at Generation we strive to provide personal service and build strong relationships. Our experienced traders can deploy a liquidity strategy that is tailored to an issuer's specific market. Our traders are also relationship managers who understand that your business has unique requirements.
CONTACT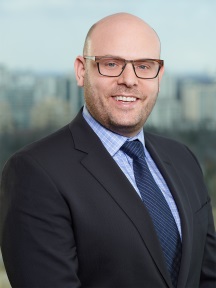 Ari Scheer
Director of Issuer Trading Services
416-956-0743