To Hedge or not to Hedge
April 10, 2019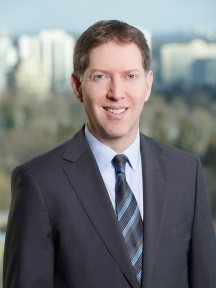 Randall Abramson, CFA
President & CEO,
Portfolio Manager
This article has been excerpted and edited from our quarterly newsletter to clients dated March 28, 2019.
That is the question. With the worst U.S. stock market performance for the month of December since 1931, who wouldn't have welcomed some short exposure? Though, after the market then experienced its best January in 30 years, recovering nearly all of its December losses, why bother hedging? The answer for most hedge funds is to smooth out returns—a less bumpy ride. We typically remain unhedged in normal course because we are only interested in shorting, or holding inverse long ETFs, when our macro tools alert us to do so. When the economy is on the rise and corporate earnings and valuations too, we prefer to participate fully and are less concerned about market corrections. In fact, we view those market setbacks as opportunities to deploy cash or switch into better positions.

Our macro tools—Economic Composite (TECTM) and our indicator of momentum (TRIMTM)—are designed as alerts for potential bear markets, i.e., prolonged and severe downturns. When these proprietary tools alert us, we then wish to protect ourselves from declining markets. TECTM, in retrospect, has signaled for a U.S. recession 7 times since the early '60s. A recession followed in each instance, on average, about 290 days later. TRIMTM alerts have invariably followed after the economic warning, over the same time period. The average decline, post TRIMTM alert, was around 24%. As a reminder, there have been only 5 occasions in the last 40 years when the S&P 500 declined by greater than 20% from peak to trough. All were during recessions, other than the '87 Crash which was accompanied by very specific circumstances that led to a massive one-day decline.

Until recently, most economies around the world had not given us TECTM alerts. But Canada triggered on February 20 and the U.S. triggered on March 22. And some U.S. indexes gave TRIMTM warnings in late December. Since these TRIMTM signals unusually occurred prior to an economic signal, we believed they were indicative of a severe correction rather than a prolonged bear market. Therefore, we chose not to react, especially given the extremely oversold market levels in December. However, the probability of a business cycle peak is at its highest in the current cycle. And, many markets around the globe have given TRIMTM sell signals. Since the markets have become overbought again, and with a TECTM signal now in place, we intend to begin hedging via short selling (for accounts that have authorized it) or inverse ETFs which mimics short selling. Though, ironically, the first 6 months after an inversion of the yield curve—the dominant component of our economic composite—are normally in the top decile or two of overall market performance. So we expect to move judiciously with plans to initiate short exposure and increase it over the next several months.

Aside from the indications of our macro tools, we are concerned about rising debt levels, slowing global growth, and political instability. The already high debt throughout the economic system continues to expand. The U.S. budget deficit increased by 17% in its fiscal year ended September 30, at a time in the economic cycle when deficits should be shrinking. Corporate debt is at an alltime high at 46% of GDP. Student loans, auto loans and credit-card debt are all at fresh highs.

And ever-growing pension obligations of state and local governments will bring a heavy future burden. Rising rates may also further impact debt levels as the cost of servicing debt expands. At the same time, central banks are shrinking liquidity which is not a positive for equity markets.

Politically, we had the longest U.S. government shutdown in history and may yet see a repeat performance. Populism is a wave that's impacting many countries. And, potentially worse for the markets, there are a number of Democratic candidates with socialist policies. Negative sentiment around Brexit persists because of uncertainty surrounding the transition. Chinese growth remains high but is slowing. Its massive trade dispute with the U.S. isn't helping either. Europe and Japan are barely growing at all. And nations like Venezuela are in complete turmoil.

The leading economic indicators (LEIs) have dipped but are nowhere near negative, which has always been the case prior to a recession. And the ISM Manufacturing index is still in the mid-50s whereas a fall to 45 or below is typical for recessions. The lowering of corporate tax rates to 21% from 35% likely means a boon for the U.S. as corporations shift to the U.S., though this is not an overnight event.

Earnings have generally been ahead of expectations, but there have been some high-profile companies issuing warnings. Apple, Samsung, FedEx, Caterpillar, American Airlines, Nordstrom and Deere are examples. With unemployment at such low levels, the percentage of businesses worrying about labour costs has spiked to a multi-year high—previously a leading indicator of negative economic trends.

Current valuations appear fair. But that can mean a vulnerability back to undervalued levels. Corporate insiders appear to agree, having done a complete about-face—now significant net sellers after doing the opposite at the end of last year.

Unusually, 90% of asset classes had negative returns in '18, the largest such percentage since 1901. As well, sentiment was extremely negative in December as exemplified by the record number of U.S. mutual fund holders redeeming. So we expected a rebound. Seasonality has remained favourable too through April, with an historical record of outperformance which is enhanced by this year being a mid-term election year, where the November to April time frame has not registered a down period since the '40s. But the window is narrowing. And with valuations back up to the 5-year average, it's not easy to find attractive opportunities to be fully invested.
DISCLAIMER

The information contained herein is for informational and reference purposes only and shall not be construed to constitute any form of investment advice. Nothing contained herein shall constitute an offer, solicitation, recommendation or endorsement to buy or sell any security or other financial instrument. Investment accounts and funds managed by Generation Advisors Inc. may or may not continue to hold any of the securities mentioned. Generation Advisors Inc., its affiliates and/or their respective officers, directors, employees or shareholders may from time to time acquire, hold or sell securities mentioned. The information contained herein may change at any time and we have no obligation to update the information contained herein and may make investment decisions that are inconsistent with the views expressed in this presentation. It should not be assumed that any of the securities transactions or holdings mentioned were or will prove to be profitable, or that the investment decisions we make in the future will be profitable or will equal the investment performance of the securities mentioned. Past performance is no guarantee of future results and future returns are not guaranteed.

The information contained herein does not take into consideration the investment objectives, financial situation or specific needs of any particular person. Generation Advisors Inc. has not taken any steps to ensure that any securities or investment strategies mentioned are suitable for any particular investor. The information contained herein must not be used, or relied upon, for the purposes of any investment decisions, in substitution for the exercise of independent judgment.

The information contained herein has been drawn from sources which we believe to be reliable; however, its accuracy or completeness is not guaranteed. We make no representation or warranties as to the accuracy, completeness or timeliness of the information, text, graphics or other items contained herein. We expressly disclaim all liability for errors or omissions in, or the misuse or misinterpretation of, any information contained herein.

All products and services provided by Generation Advisors Inc. are subject to the respective agreements and applicable terms governing their use. The investment products and services referred to herein are only available to investors in certain jurisdictions where they may be legally offered and to certain investors who are qualified according to the laws of the applicable jurisdiction. Nothing herein shall constitute an offer or solicitation to anyone in any jurisdiction where such an offer or solicitation is not authorized or to any person to whom it is unlawful to make such a solicitation.